Manker released the third generation time scroll EDC flashlight
Manker released the third generation time scroll EDC flashlight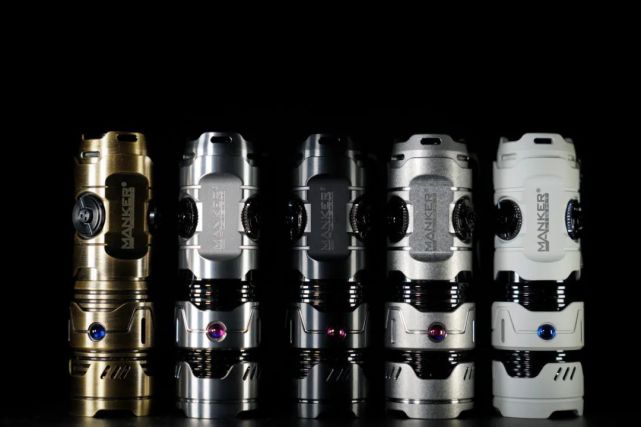 If you've been looking for an EDC flashlight you can play with, then 
Mankerlight Timeback III
 can meet your needs. This flashlight was released by Mankerlight in June 2022. Once pre-sold, it has been popular with flashlight enthusiasts, and also won Popular with consumers outside the circle, this flashlight is dedicated to providing you with versatility and reliability, whether you're carrying it around or keeping it at home.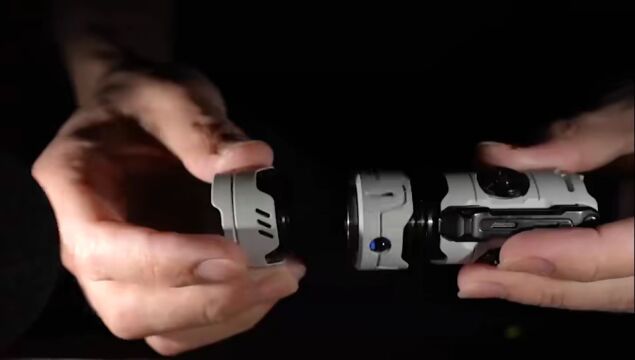 The Time Scroll series flashlights are the earliest products of Manke. The design inspiration comes from the flow of time and the transformation of time and space, and the "rotation" is extracted as the design element. The first generation is "magnetic ring rotary dimming", the second generation is transitioned to "rotating top", and the third generation will add more playable designs. The appearance of the third generation of Time Scroll is based on the lines of Stormtroopers in Star Wars. Continuing the second-generation spinning top design, it is designed by combining Manke flashlight elements and decompression toy elements.
The total length of the flashlight is about 9CM and the diameter is about 2.8CM. There are five choices of aluminum alloy 
youth version, bronze version, titanium primary color, titanium stone wash, and titanium black
 . Due to different materials, the product weight ranges from 170 grams to 235 grams. The coated version adopts vacuum coating which can effectively reduce the appearance wear and improve the surface hardness, and the different versions have sapphire and ruby ​​inlaid around the product to improve the beauty of the appearance. The product is powered by a 
18350 battery
 . In addition to these, in order to meet the needs of DIY users, the product has tritium tube slots on the gyro, tail, and back clip, which can install 8 1.5MM*6MM tritium tubes.
The main light of the product adopts four American Luminus SST20, the maximum light transmission can reach 2500 lumens, and the four-speed operation. Not only that, this product also integrates the popular decompression functions of EDC, such as 
spinning top
 , 
popping coins
 (similar to ratchet), 
rotor
 (transition from top to plane rotation), 
decompression button
 (similar to the touch of pressing a bubble film) ), the rear button has a breathing light, which is also called a "marquee" effect. There are as many as 50 product assemblies, which shows its precision manufacturing and workmanship.
The price of the product ranges from $199 to $349, and the price in China ranges from 1200 to 2300. According to the feedback from Manke's official website, this product has reached a global sales of 3000 pieces within a week at the beginning of the pre-sale. 

It is still in the delivery period. For such a price, it is not common in the flashlight circle, and its popularity is also seen. 

Friends who like it can go to various platforms to learn about